Review: Roar by Cora Carmack
Roar
by
Cora Carmack
In a land ruled and shaped by violent magical storms, power lies with those who control them.

Aurora Pavan comes from one of the oldest Stormling families in existence. Long ago, the ungifted pledged fealty and service to her family in exchange for safe haven, and a kingdom was carved out from the wildlands and sustained by magic capable of repelling the world's deadliest foes. As the sole heir of Pavan, Aurora's been groomed to be the perfect queen. She's intelligent and brave and honorable. But she's yet to show any trace of the magic she'll need to protect her people.

To keep her secret and save her crown, Aurora's mother arranges for her to marry a dark and brooding Stormling prince from another kingdom. At first, the prince seems like the perfect solution to all her problems. He'll guarantee her spot as the next queen and be the champion her people need to remain safe. But the more secrets Aurora uncovers about him, the more a future with him frightens her. When she dons a disguise and sneaks out of the palace one night to spy on him, she stumbles upon a black market dealing in the very thing she lacks—storm magic. And the people selling it? They're not Stormlings. They're storm hunters.

Legend says that her ancestors first gained their magic by facing a storm and stealing part of its essence. And when a handsome young storm hunter reveals he was born without magic, but possesses it now, Aurora realizes there's a third option for her future besides ruin or marriage.

She might not have magic now, but she can steal it if she's brave enough.

Challenge a tempest. Survive it. And you become its master.
Buddy read this book with the awesome Amy and the amazing Di. You can find their reviews HERE and HERE!
So let's play a game called "Count the tropes"!
Special Snowflake. Check ✓
Possessive Alpha male. Check ✓
Another Possessive alpha male. Check ✓
Ethereally perfect people EVERYWHERE. Check ✓
Insta lust/love. Check ✓
Insta lust/love #2. Check ✓
Road trip as boring as a piece of paper on which you can't write. Check ✓ (Okay so that's not actually a trope but oh well .)
Uma's near death experience due to constant eye rolling. Check ✓ (This unfortunately IS an actual trope of late. )
Caelira is a world tormented and ravaged by storms and it's those with special abilities who can, by stealing the heart of a storm, conquer and control it. Throughout the book I couldn't help but feel that our hot, sexy, brooding, alpha male heroes wanted the same thing from Roar as they did from a storm. Fieriness followed by giving in. A fight followed by submission.
"…he had a feeling that conquering her would prove more exhilarating than any storm he had ever defeated."
"Yes, but I'm an ass who gets what he wants." He hadn't meant those words to sound quite so possessive.
Also throughout the book I couldn't help but feel, the author meant for this to be attractive. And I'm just over here like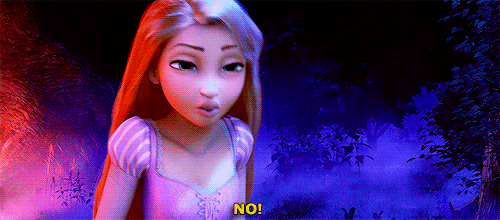 Wanting to conquer a person is NOT attractive or sexy. Manhandling them isn't either. And these happen a lot in this book. We have multiple PoVs so we get to know the thoughts Cassius and Locke have regarding Aurora and honestly speaking, they were disturbing.
There's Cassius who is always dreaming of conquering her and keeping her shackled to him. Then there's Locke who constantly compares her to his dead little sister and in the same beat goes all googly eyed over her soft curves and kissable lips.

I'm sorry but I found this so disturbing. And creepy????
And then there's Roar herself who had the potential to be a wonderful character with great character development but unfortunately that never happens. In one page she shows some promise with her decisions but in the very next, she's all googly eyed over hot, possessive alpha males who want to conquer her and I'm just so done!
I liked the secondary characters like Nova and Jinx a lot more that Roar. Nova was so strong, determined and if there's anything I think might be interesting in the sequel, it would probably be her story arc.
This is all such a shame because the world building is actually quite fantastic. The premise, the cultures, the norms and such have obviously been painstalking thought out by the author. And the plot could have been amazing if we could only chop off a dozen chapters where nothing much happens except for everybody's raging hormones, cheesy lines, and brooding alpha male protectiveness. Like seriously, the plot starts right from chapter one but throughout the middle of the book, the plot goes off on a walk and then comes rushing back in the last couple of chapters.
While I do have a lot of questions I need answered, I'm not sure I have the patience to read another book filled with Roar's special snowflake-ness, definitely not sexy alpha male-ness of our dear Cassius and Locke, extreme lack of plot and a possible death of me due to exasperation.
For me this was quite a trope-y book with bland characters, a problematic romance and a mostly absent plot that couldn't be redeemed even with a wonderful premise and a well thought out worldbuilding.
View all my reviews