Review: Daughter of Smoke and Bone by Laini Taylor
Daughter of Smoke and Bone by Laini Taylor
Errand requiring immediate attention. Come.
The note was on vellum, pierced by the talons of the almost-crow that delivered it. Karou read the message. 'He never says please', she sighed, but she gathered up her things.

When Brimstone called, she always came.

In general, Karou has managed to keep her two lives in balance. On the one hand, she's a seventeen-year-old art student in Prague; on the other, errand-girl to a monstrous creature who is the closest thing she has to family. Raised half in our world, half in 'Elsewhere', she has never understood Brimstone's dark work - buying teeth from hunters and murderers - nor how she came into his keeping. She is a secret even to herself, plagued by the sensation that she isn't whole.

Now the doors to Elsewhere are closing, and Karou must choose between the safety of her human life and the dangers of a war-ravaged world that may hold the answers she has always sought.
A huge thank you to Jewel for not just recommending but also for gifting it to me! You're a sweetheart ♥
Some random thoughts and feelings I had while reading this book-
I want

NEED Zuzana as my best friend.

I want to take art classes!
Man Prague is beautiful!

*insert heart eyes*

Nostalgic feelings towards Narnia (This intensified when Zuze made a Narnia reference.

).

I HAVE NOT FOUND SUCH MAGICAL WRITING SINCE THE RAVEN CYCLE!
I like monsters <3
Why do boys make things boring? (I'm looking at you Akiva

)

BUT SOME BOYS MAKE THINGS AMAZINGG! ( Yes you Mik darling

<3)

I'm afraid even Laini Taylor's beautiful writing can't make me get onboard with insta-love. (DO NOT DARE TELL ME IT WAS JUSTIFIED! Insta-love actually happened TWICE in this book and now I'm a disappointed cucumber.

)

Kazimir is a douche (I refuse to refer to him as Kaz. That's like an insult to our darling Mr.Brekker)
Oh I guessed THAT plot twist! Okay I did not see this one coming. Oh I guessed another plot twist too. OH…..WHAT ON ERETZ ??? WHAT WAS THAT ENDING? MY HEART WAS NOT PREPARED FOR THAT! WHY YOU DO THIS MS.TAYLOR??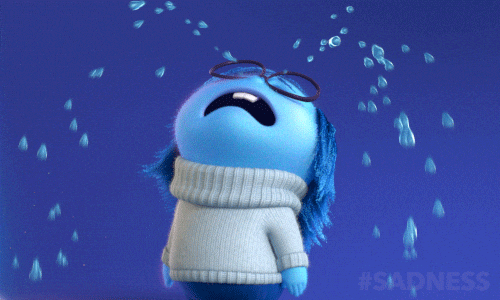 The book was made up of two halves - The first half that deserves all the stars in the world and the second half that felt quite mediocre to me. Let's compare shall we?
PLOTLINE - The first half deals with a sassy girl living between Prague and an eccentric hidden shop where the only family she knows resides. I loved the mystery of it all that Laini Taylor builds beautifully. She makes the reader ask so many questions. Who is Karou? Where are Brimstone, Issa and Twiga from? What does Brimstone do with teeth? Where is Akiva from? And so many more questions that I was turning the pages crazily.
Most of the second half is set in the past and explains how the present came to be. While I did want to know, my interest in Madrigal's story and the war began to wane. Like, yeah I wanna know what happened but I don't want to read like a hundreds pages to do so.
CHARACTERIZATION - In the first half the characters are portrayed stunningly! There's Karou with her blue hair and an air of mystery; the PERFECT DOUCHE Kazimir; the barely five feet tall Zuzana with a heart of gold and nerves of steel; Brimstone with his eccentric shop and even the too-perfect looking Akiva with fire in his eyes. I was invested in all the characters and wanted to know more about them all. The female friendship was beautiful and I absolutely loved reading the banter that went on between Karou and Zuzana.
"It's not like there's a law against flying."




"Yes there is. The law of gravity."
A couple pages into the second half and I clearly lost my interest in Akiva. And while I still loved Karou, I definitely wanted more Zuzana. I had very little interest in the characters from the past. Even Madrigal who is important to the story fell flat for me.
ROMANCE - We have our main character taking her revenge on her sleazy ex-boyfriend and I was SO rooting for her. And then I wanted her to find real, meaningful love. But by the end of the first half Akiva had entered and then all the romance went downhill for me.
My feelings towards the main romance...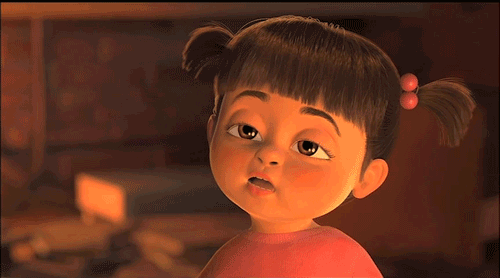 I think all the other aspects like characterization and plotline dulled in the second half due to the romance. The only couple I was rooting for was Zuzana and Mik. I absolutely loved their chemistry whenever they were together. With Karou and Akiva though, I was basically; MEH. I don't care.
Zuze and Mik are my new OTP!!
"Hey! My body may be small, but my soul is large. It's why I wear platforms. So I can reach the top of my soul."
WRITING - Now this was one thing that stayed perfect throughout the book. Laini Taylor writes like charm and no matter how I was feeling at any point of the story, the writing totally sucked me into the book. The dialogue was utter perfection and the descriptions painted the perfect picture of everything in the book.
"Like mold on books, grow myths on history."
With Daughter of Smoke and Bone, Laini Taylor creates a unique, rich and imaginative world that drew me in effortlessly. This would have been the perfect 5 star read for me had it not been for the predictable, clichéd romance between the main characters. For me the world building, female friendship and writing were the best aspects. Also if you love Maggie Stiefvater's writing style, you probably will love Laini Taylor's too!
Have you read this book? Do you plan to? If you have read it, what did you think about it?
View all my reviews