Review: The Scorch Trials (The Maze Runner #2) by James Dashner
The Scorch Trials
by
James Dashner
BLURB
Thomas was sure that escape from the maze meant he and the Gladers would get their lives back. But no one knew what sort of life they were going back to. The earth is a wasteland. Government and order have disintegrated and now Cranks, people driven to murderous insanity by the infectious disease known as the Flare, roam the crumbling cities hunting for their next victim...and meal.Thomas can only wonder - does he hold the secret of freedom somewhere in his mind? Or will he forever be at the mercy of WICKED?
CHARACTERS
Thomas seems a whole lot different from the first book. In this book he comes off as tired and plain exhausted with this whole WICKED business. And honestly I can't blame him. They all did believe that escaping the maze was was the end of it all. I liked how Thomas starts gets back his memories in flashes. It kinda gives us an insight into his 'past' life.
Teresa (I'll get to her in a while)
I loved the dimension that the new characters give to the book. I'm not sure how I feel about Brenda right now or the girls group but they do add something new to the book.
PLOT
Wonderfully woven plot. I know a lot of people liked the first book better but I think The Scorch Trials is a pretty decent sequel. The Scorch Trials are completely different from the maze and we get a better look at the world outside the maze. We see what has become of the Earth and Dashner reveals a little more about the WICKED. As for the 'betrayal'....*Taking deep breaths*(I'll get to it.)
Loved the ending. Cannot wait to know what happens next!I personally loved the epilogue! Truth be told, it feels like there is more information in the epilogue than the entire book.
WRITING
The writing is well crafted. The writing wasn't dragging or boring in any manner. I completed the book in one sitting surrounded by so much noise (I read it in class!) and yet nothing disturbed me because I was completely absorbed into the book. The descriptions made me feel like I was right there.
CONCLUSION
Pretty awesome sequel to The Maze Runner. While I do miss the world building of the maze, the Scorch Trial was pretty intriguing too.
RATING
[My professional review ends here. From here on begins my emotional and extremely unprofessional review! If you haven't read the book yet, SPOILER ALERT! STOP READING NOW. RIGHT NOW. Those who want to continue reading, read at your own risk! You Have been warned!]
Right so, lets begin with Teresa.
WHAT THE HELL? I mean, I got to the part where Teresa just above kills Thomas with her betrayal and starting smooching around with Aris, and she tells Tom she's been talking to Aris telepathically even back in the maze; I'm pretty sure I looked like this..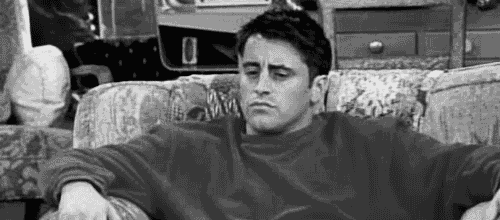 Then this..
Then after the reason for Teresa's betrayal is revealed and she tells Tom she was forced to do so by the WICKED, I kinda forgave her but not fully. She then agrees that the part about talking to Aris telepathically from the maze wasn't a lie and I was all..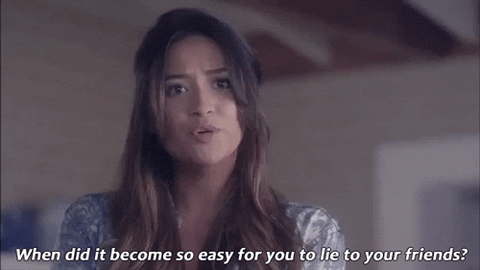 And then she says...
"No. I kind of accepted it, in a way. That saving you was worth losing what we might've had."
I honestly didn't know how to react to that. I mean I still couldn't forgive her but I know she didn't have a choice either. She actually cared about Tom and put his safety her priority. It was kind of hard to be angry with her after that but I'm still pissed about her and Aris being telekinetic buddies without her even mentioning it once to Tom.
The book was so full of these scenes that left me just staring at the page and trying to collect my feelings.
When things go from this,
"And then they were kissing. Something exploded within his chest burning away the tension and confusion and fear. Burning away the hurt of seconds earlier. For a moment it felt like nothing mattered anymore. Like nothing would matter ever again."
to this,
"Teresa didn't hesitate. She wrapped her arms around Thomas's neck, pulling him in. He didn't have enough will to resist.
They kissed, but nothing stirred inside Thomas. He felt nothing."
you know it's time to feel like this..
And the end! While I loved the suspense at the end and wondering how in the hell WICKED is good, I felt so sorry for Thomas. Once again when he thought things were gonna be fine, he finds himself locked up by WICKED! James Dashner, You need to give Thomas a break!
Despite the emotional turmoil that the book put me through, I still loved it.
Okay people, I think I'll end my rant now. If you're reading this, you must be as crazy awesome as I am!
View all my reviews