Review: Glimmer: The Black Swan Files 001 by Tricia Cerrone
Glimmer
by
Tricia Cerrone
(I received a free copy of this book from NetGalley in exchange for an honest review)
At certain moments in history, when several impossible-to-predict events collide, they create what's known as a Black Swan—an event that can change how we look at science, technology, even our history. Jocelyn Albrecht is one such Black Swan. Infected by the biotechnology her parents sought to develop, she has become human enhanced—an H+.

The accident that gave Jocelyn new powers also killed her family. In their place she is raised at Camp Holliwell by her "uncle"—a government funded scientist—and his league of doctors who study and test Jocelyn daily in the hopes of learning how to replicate her. The military has another goal in mind—to make her an asset.

After losing one family and the home where she belonged, Jocelyn strives to keep her Holliwell family happy, as odd as they might be. That is until she finds out the truth…Uncle Laurence is using her as a guinea pig, her brother and sister are still alive, and she doesn't have long to live.

Now Jocelyn only cares about finding her real family. The problem—breaking out of a highly classified, military facility before the next experiment kills her.

Seth Johnson had nothing left to lose when he volunteered to go to Camp Holliwell. Now he would do anything to get out. He wants to help Jocelyn escape, but with a target on both of them, survival means he needs to look out for number one.

Georgie Washington is a straight A student and only child of middle class Virginians. Raised on civil rights and the horrors of American slavery, Georgie has a keen sense of what's right and what's not. She secretly befriends Jocelyn, and when no one else will help, commits to breaking her out of Camp Holliwell.

Graeme Rochester knows something is wrong, he just hasn't figured out the connection to his family. One thing he does know—he would do anything to keep them safe. When the world at Camp Holliwell threatens that safety, Graeme wants to know why, even if it means a collision course with the government's best-kept secret.

These four people, from vastly different worlds, learn the true meaning of friendship and sacrifice when unpredictable events once again collide, and create the possibility of another Black Swan.
Jocelyn/Sunnie is my favourite new character! The character progress through the story was mind blowing. Going from the extremely innocent happy go-lucky girl, by the end of the book Jocelyn becomes a strong, dangerous and certainly-not-naive person. It was amazing to watch grow and understand everything that was happening around her.
I loved the Nancy-Bess-George trio of Georgie, Brittany and Lena. Its beautiful that every character in this develops through the plot. I wish the three were real because they would make amazing trustworthy friends!
Graeme is lovable. I liked him from the moment he was introduced; the moment the author shows his care for his siblings. I liked how much he cared about his family and the lengths he goes to make sure they stay safe.
Seth is lovable too! At Holliwell, Seth is Jocelyn's connection to the real world. Seth plays a huge role in her character development. Seth is the one who makes her question things and figure out the truth.
HOLY FREAKING MOTHER OF GOD! IT WAS AWESOME.
Spy story + Prison break + Science Fiction = Best combo ever!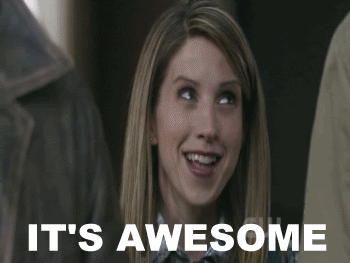 Sunnie Cashus is a pretty regular girl. At least she thinks so. She doesn't know life outside Camp Holliwell and doesn't realize it's weird that she has to undergo a whole lot of test 'measurements' each day. She doesn't even question her environment until Sergei and Seth step in. When she learns of the truth, all she wants is to escape the Camp and find her family.
Georgie's BFF Brittany's aunt Nancy is dead. She used to work at Holliwell and the girls are sure she didn't die in an 'accident'. What Georgie uncovers about Holliwell shocks her and throws her life in a spin.
Graeme cares about his family more than anything else. When he finds out that they might be in danger and finds a connection to the Camp, he'll stop at nothing to keep his family safe.
All the characters are brought together by one thing- Camp Holliwell. Friendships are made and trusts are secured as each helps the other to face the future.
Trust me, the plot is FREAKING AWESOME.
The writing was smooth and fast-paced. The author connects the subplots to bring up the main plot so perfectly that readers won't feel overwhelmed by the multiple stories inside. The writing is descriptive without being overtly dramatic. There aren't any exhausting info-dumps or any other kind of annoying elements.
-Everything (Like, everything. I wouldn't change anything)
-Nothing ( Like I said, I wouldn't change anything)
READ THE BOOK NOW.
View all my reviews