Book Review: Angel of Night by Julie Simons
Angel of Night
by
Julie Simons
(I received a free copy of this book from the author in exchange for an honest review.)
BLURB
He could guard an ancient temple or preside over the gates of Hell….

After enduring years of terrifying nightmares, a mysterious figure has begun to appear in Leah's dreams. He's both grim and glorious--lit with the glory of the sunrise, yet his fierce countenance banishes the horrors that haunt her. She recognizes him as the imposing, enigmatic senior who has drawn her interest since first sight. He's been frequenting her dreams for months but now seems to be watching her day and night, and Leah can't resist fantasizing that the aloof boy everyone else is afraid of may actually be protectively watching over her. But her friends warn her that he's dangerous. When Leah's worst nightmares begin to materialize around her and her world begins to fray at the seams, her night angel is the only one Leah trusts to help her. Angel or demon, with danger closing in on her, she wants to believe that he can save her. But can anyone save her from herself? If she only knew what awaits her. There's something Leah's nightmares have been trying to tell her….
CHARACTERS
I personally thought all the characters were well rounded and I could totally connect with them. I could understand Leah's feelings and her reactions to situations. I like how the author doesn't just tell you what kind of a person each character is but also shows you the same vividly. For instance, she tells us Jeff is a jerk but doesn't stop there. She gives us these scenes in which we can SEE Jeff is, most definitely a jerk. The author hits a home run when it comes to creating amazing and believable characters.
PLOT
Two words. Creative and refreshing!
The plot was totally new and engaging. I was drawn in from moment one. For a second there I was afraid it was going to be cliched but no, the plot played itself out wonderfully. My only complaint here is that the story dragged a bit at places. There are a couple of scenes I could have done without. But there is no denying that the plot is refreshingly different from all the YA Fantasy books I've read. As a matter of fact, the fact that other reviewers said its so different is what made me want to read and review the book in the first place.
WRITING
Awesome! I loved the choice of words the author uses throughout the book. The writing is descriptive and while reading I got immersed into the story because of the writing. I could feel myself there. I can imagine Leah's room, the lockers, the library..everything! I love books with such immersive writing like that! Same way i can see every character's face in my head, their mannerisms and expressions so clearly. Kudos to the author for doing such a good job!
WHAT I LIKED ABOUT THE BOOK
-The characters
-The refreshing plot
- The imagery brought about by the writing style
WHAT I DIDN'T LIKE ABOUT THE BOOK
-The story drags at some places ( Its not a huge complaint at all. And maybe I felt so because i can be kind of impatient!)
CONCLUSION
Loved the book! Would recommend it to everyone who like fantasy and wants a refreshing new plot that hasn't been done to death already.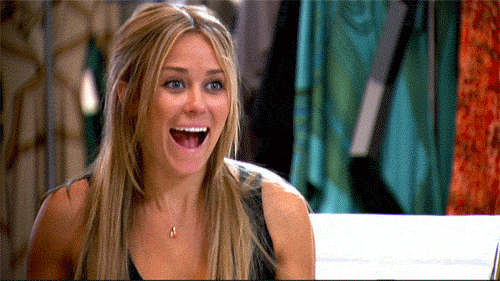 RATING
( I gave it a 4.5 but rounded it off to 5)
View all my reviews